John Lawrence, Plaintiff in Gay Rights Case, Dies at 68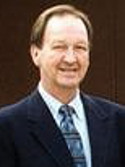 posted 2011-12-24 09:02:15 by DaveM





John G. Lawrence, whose bedroom encounter with the police in Texas led to one of the gay rights movement's signal triumphs, the Supreme Court's 2003 decision in Lawrence v. Texas, died at his home in Houston on Nov. 20, his partner said on Friday. He was 68.
The cause was complications of a heart ailment, said his partner, Jose Garcia.
Aside from a posting on a funeral home's Web site that did not mention the Supreme Court decision, Mr. Lawrence's death apparently received no immediate publicity. It came to light when a lawyer in the case, Mitchell Katine, sought to reach Mr. Lawrence with an invitation to an event commemorating the ruling.
The Lawrence decision struck down a Texas law that made gay sex a crime and swept away sodomy laws in a dozen other states. The decision reversed a 17-year-old precedent, Bowers v. Hardwick, which had ruled that there was nothing in the Constitution to stop states from making it a crime for gay men to have consensual sex at home.
But Justice Anthony M. Kennedy, writing for five justices in the 6-to-3 Lawrence decision, said, "The petitioners are entitled to respect for their private lives."
"The state," he wrote, "cannot demean their existence or control their destiny by making their private sexual conduct a crime."
Paul M. Smith, who argued in the Supreme Court on behalf of Mr. Lawrence, said the decision "laid the foundation for all the good things that have happened since," including decisions from state courts endorsing same-sex marriage and the repeal of the military's policy forbidding gay men and lesbians from serving openly.
The logic of the Lawrence decision, Justice Antonin Scalia wrote in dissent, supported a constitutional right to same-sex marriage.
The case began on Sept. 17, 1998, when police investigating a report of a "weapons disturbance" entered Mr. Lawrence's apartment. They said they saw Mr. Lawrence and Tyron Garner having sex and arrested them for violating a Texas law prohibiting "deviate sexual intercourse with another individual of the same sex."
The two men were held overnight and each fined $200. Texas courts rejected their constitutional challenges to the state law, relying on the Bowers decision.
In a new book, "Flagrant Conduct: The Story of Lawrence v. Texas," which will be published in March by W. W. Norton & Company, Dale Carpenter, a law professor at the University of Minnesota, writes that the conventional understanding of what happened that night is flawed.
In interviews for the book, police officers gave contradictory accounts of the sex act they saw. Mr. Lawrence, for his part, told Professor Carpenter that he and Mr. Garner, who died in 2006, had not had sex, then or ever, and were seated perhaps 15 feet apart when the police arrived.
"If the police did not observe any sex," Professor Carpenter wrote, "the whole case is built on law enforcement misconduct that makes it an even more egregious abuse of liberty than the Supreme Court knew."
What is clear is that the arrest infuriated Mr. Lawrence.
"I don't think he appreciated the constitutional issues," said Mr. Katine, a Houston lawyer who represented Mr. Lawrence. "He was upset about how he was treated, physically and personally, that night. The fire stayed in him. When he was vindicated in the Supreme Court, he felt he got justice."
Suzanne B. Goldberg, who represented Mr. Lawrence as part of her work at Lambda Legal, a national gay rights advocacy group, said Mr. Lawrence "was not your typical test-case plaintiff."
"He had not been active in the gay rights movement or even out as a gay man to all of his co-workers and family," said Professor Goldberg, who now teaches at Columbia Law School. "Instead, this was something that happened to him. The police came into his bedroom and put him into the middle of one of the most significant gay rights cases in our time."
John Geddes Lawrence Jr. was born on Aug. 2, 1943, in Beaumont, Tex. He served four years in the Navy and worked as a medical technician until his retirement in 2009. In addition to Mr. Garcia, he is survived by his brother, Charles W. Lawrence, and a sister, Mary Jane Rodriguez, both of Kountze, Tex.
Mr. Lawrence attended the Supreme Court argument in his case, his lawyers recalled, mingling with the people who had waited in line all night to see it, alive with excitement, pride and a sense of history. "He was willing to be the real-life face of injustice," Mr. Katine said.
Mr. Lawrence reflected on his case years later in an interview with Professor Carpenter. "Why should there be a law passed that only prosecutes certain people?" he asked. "Why build a law that only says, 'Because you're a gay man you can't do this. But because you're a heterosexual, you can do the same thing'?"