British director Ken Russell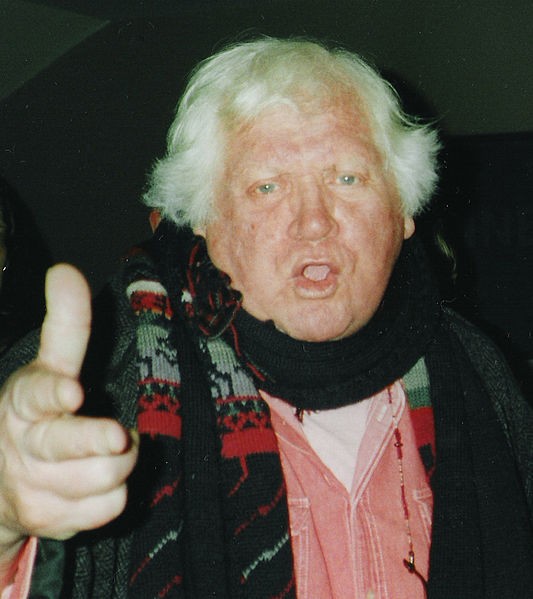 posted 2011-11-28 10:12:02 by dmcnelis





(CBS/AP) - Ken Russell, the British director of such films as The Who's "Tommy" and "Women in Love," has died at age 84.
Russell died in a hospital on Sunday following a series of strokes, his son Alex Verney-Elliott said Monday.
"My father died peacefully ... He died with a smile on his face," Verney-Elliott said.
Russell got his start with short films and later made some of the most controversial movies of the 1960s and '70s.
One of Russell's biggest successes came in 1969 with "Women in Love," based on the book by D.H. Lawrence, which earned Academy Award nominations for director and for writer Larry Kramer. Glenda Jackson won the best actress Oscar for the film.
Music played a big role in many of Russell's films including "The Music Lovers" in 1970, and "Lisztomania" and "Tommy" in 1975.
Russell established himself by making short films for the British Broadcasting Corp., focusing on arts and artists, including profiles of poet John Betjeman, comedian Spike Milligan and playwright Shelagh Delaney, the author of "A Taste of Honey."
Russell's darker side appeared in "Dante's Inferno" in 1967, about the poet Dante Gabriel Rossetti. Russell played up the differences between Rossetti's idealized view of his wife and her reality as a drug addict.
Russell was even more provocative in his 1970 film, "The Dance of the Seven Veils: A Comic Strip in Seven Episodes." It presents the composer Richard Strauss as a crypto-Nazi, and showed him conducting Rosenkavalier waltzes while SS men tortured a Jew.
One of his last Hollywood films, "Crimes of Passion," starring Kathleen Turner, came out in 1984. After that, Russell mostly focused on TV productions and documentaries.
He joined the British reality show "Celebrity Big Brother" in 2007, but left after a disagreement with fellow contestant Jade Goody.
In 2008, Russell wrote a column for the New York Times about "Phallic Frenzy," a critical biography about him, written by Joseph Lanza. "I believe in what I'm doing wholeheartedly, passionately, and what's more, I simply go about my business," Russell wrote. "I suppose such a thing can be annoying to some people."