Al Davis has Died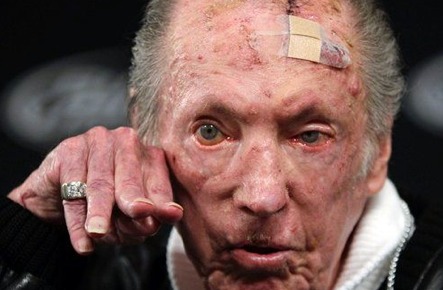 posted 2011-10-08 10:40:34 by MIKE





An unyielding total commitment to excellence has marked the three-time World Cham- pion Raiders monumental rise during the last 48 years to the very top of the professional sports world.
In these memorable 48 years, the Raiders have had 28 winning seasons, including 16 in a row from 1965 through the 1980 World Championship season. In 34 of those seasons, the Raiders earned a record of .500 or better.
Al Davis' six-decade professional football story, from assistant coach of the Chargers, to head coach and general manager of the Raiders, to Commissioner of the American Football League and finally to principal owner and president of the general partner of The Oakland Raiders — is a standard that no one in the history of professional football can match for winning and excellence.
In April 1966, the then 36-year-old Davis, head coach and general manager of the Raid- ers, became Commissioner of the American Football League. This was a post he accepted reluctantly, for first and foremost, Al Davis was a football coach and knew that assuming the Commissionership would in all probability mean an end to his coaching career.
But AFL owners, in their battle with the rival National Football League, prevailed on Davis to accept the position. He was described by AFL President and Buffalo Bills Owner Ralph Wilson as "a coaching genius and astute administrator."
Just eight weeks later, when pro football's two major leagues put an end to their six-year war, Davis was acclaimed nationally as the driving force who brought the leagues to merge . In 1969, he was once again a prime force in the dramatic realignment of professional foot- ball when two, 13-team conferences — the AFC and NFC — were formed for 1970.