Cult Star Wild Man Fischer Dead At 67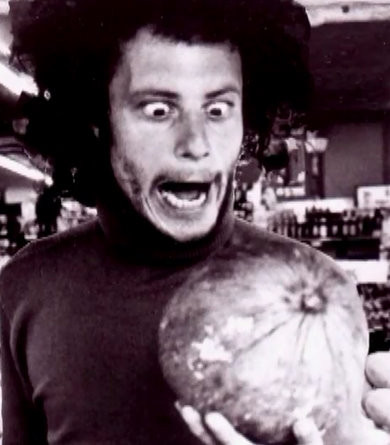 posted 2011-06-20 12:06:06 by Grendel





Cult singer/songwriter Larry 'Wild Man' Fischer has died of heart failure in Los Angeles.
The 1960s stalwart, who battled schizophrenia and other mental illnesses, was a street busker on Sunset Boulevard when he came to the attention of Frank Zappa.
Zappa became one of Fischer's most famous supporters, but once advised a reporter that his friend really was "a wild person," adding, "Larry is dangerous."
Zappa produced Fischer's double album An Evening With Wild Man Fischer and released it on his Bizarre Records label. Fischer's Go to Rhino Records was the first album released by the Rhino label, which issued three Fischer albums.
The relationship between Zappa and his eccentric friend ended after Fischer threw a bottle that almost hit Zappa's baby daughter during a manic depressive episode.
Born Lawrence Wayne Fischer in Los Angeles, Fischer spent much of his teenage years in mental institutions before becoming an outsider in the 1960s hippie scene.
Soul man Solomon Burke reportedly gave him his 'Wild Man' nickname and, despite his success, he preferred the life of a vagabond, living in cheap hotels and often begging for food money on the streets.
At one point, he became well-known for performing his songs outside Sunset Boulevard's most famous venues for cash.
Fischer was 67 when he died on Thursday (16Jun11).