Clarence Clemons, Springsteen's right-hand man, dies at 69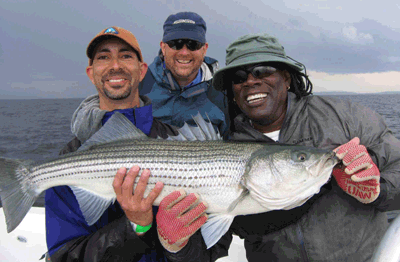 posted 2011-06-19 02:18:19 by MIKE





Even if he hadn't played a note, saxophonist Clarence Clemons would own an exalted place in rock history for the way he was depicted on an iconic album cover.
Clemons, 69, died Saturday in a Palm Beach, Fla., hospital after suffering a stroke several days ago.
Greg Kot
In a stark black-and-white fold-out image on the cover of Bruce Springsteen's 1975 breakthrough album, "Born to Run," the imposing saxophonist hunched over his instrument while a bearded, leather-jacketed Springsteen leaned on his shoulder. The image suggested a brotherly bond between the two and in this case it wasn't just record-industry hokum. Clemons was an integral part of Springsteen's E Street Band for four decades.
"Who are these guys? Where did they come from? What is the joke they are sharing?" Springsteen once wrote of the cover photograph's enduring allure.
In a statement issued Saturday, Springsteen said of his longtime friend and bandmate: "Clarence lived a wonderful life. He carried within him a love of people that made them love him. He created a wondrous and extended family. He loved the saxophone, loved our fans and gave everything he had every night he stepped on stage. His loss is immeasurable and we are honored and thankful to have known him and had the opportunity to stand beside him for nearly forty years. He was my great friend, my partner, and with Clarence at my side, my band and I were able to tell a story far deeper than those simply contained in our music. His life, his memory, and his love will live on in that story and in our band."
Clemons' solos on the "Born to Run" title track, "Jungleland" and "Badlands" were nearly as famous as the songs themselves, and he was a larger-than-life presence during the epic 4-hour concerts that forged Springsteen's reputation in the '70s and '80s.
Clemons occupied a revered place in the constellation of talented musicians and characters that Springsteen assembled as part of his inner circle. "In this corner, king of the world, master of the universe, weighing in at 260 pounds … ," Springsteen would often say by way of introduction at concerts. The saxophonist was "The Big Man," and an entire mythology was built on how he met Springsteen and became part of the band, often related in comical stage monologues and in the song "Tenth Avenue Freeze-Out." Springsteen was playing a New Jersey bar in 1971 while a storm was blowing outside; as Clemons entered, the door blew off its hinges and soon after he and Springsteen were jamming on stage, their mutual fate sealed.
Clemons was born in Virginia in 1942 and began studying saxophone at age 9. He played gospel, R&B and jazz, besides knocking heads in football at Maryland State College. Afterward he moved to New Jersey and worked as a counselor for emotionally disturbed children. Springsteen was still a New Jersey bar-band striver when Clemons met him in 1971. The saxophonist played on two key songs on the singer's 1972 debut album, "Blinded by the Light" and "Spirit in the Night," and then joined him on his first national tour.
His imposing physique and brawny sound -- derived from the King Curtis and Junior Walker school of bruising, blues-based soul -- made him a fixture at concerts, even as his role on Springsteen albums diminished. He was recruited by other artists to play on their records, including Aretha Franklin, whose 1985 hit "Freeway of Love" featured a Clemons solo. The saxophonist was most recently heard on Lady Gaga's latest album, "Born This Way," which sold more than 1 million copies in its first week of release.
Clemons also recorded three solo albums, scoring a 1985 hit, "You're a Friend of Mine," a duet with Jackson Browne. He also racked up a number of acting credits, ranging from Martin Scorsese's 1977 movie, "New York, New York," to the HBO drama "The Wire."
But his most famous role was as Springsteen's sidekick. In recent years he was in considerable pain from knee and hip ailments, and stayed seated through portions of Springsteen's physically taxing concerts; he resided on a throne during one tour, emblematic of his first-among-equals status in the E Street hierarchy. As each concert concluded, Clemons and Springsteen shared an embrace, a nightly renewal of the bond immortalized on the "Born to Run" album cover.
greg@gregkot.com
Copyright © 2011, Chicago Tribune